When replacing his Novasource® Junior Smartflex® container, Mika sometimes sees this alarm. Explain to him what this alarm means.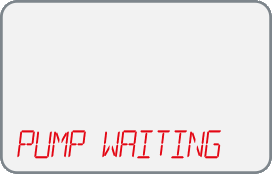 Pump
Waiting
Click on the Correct Answer

check

Compat Ella® is between two nutritional feeding programs.

check

Compat Ella® is in pause mode and 2 minutes have passed without any pump activity.
Content on this page will only be visible on ipad /computer.
You have completed this exercise.