When at school, Mika sometimes sees this alarm. Explain to him what this alarm means.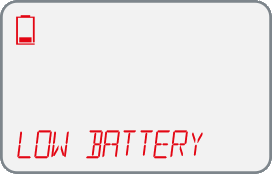 Low Battery
Click on the Correct Answer

check

The battery is running low. Connect Compat Ella® to the AC power via the pump AC adapter as soon as possible.

check

The battery is completely depleted and must be charged briefly before Compat Ella® can be used.
Content on this page will only be visible on ipad /computer.
You have completed this exercise.