Discover the back of Compat Ella® by moving your mouse over and clicking on the different items.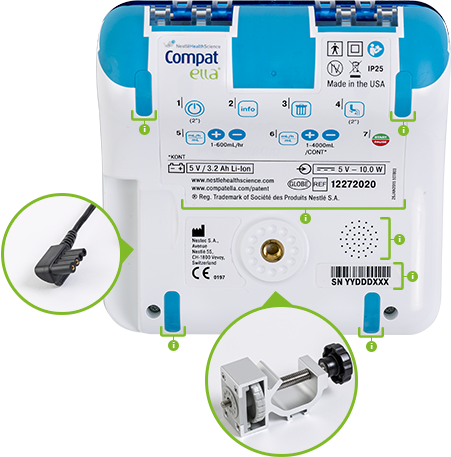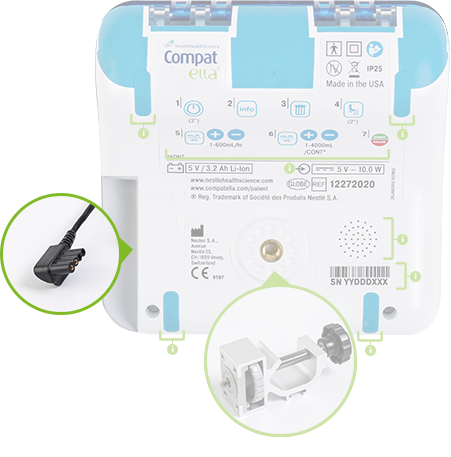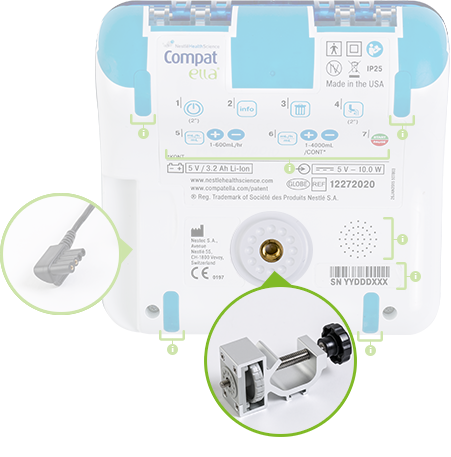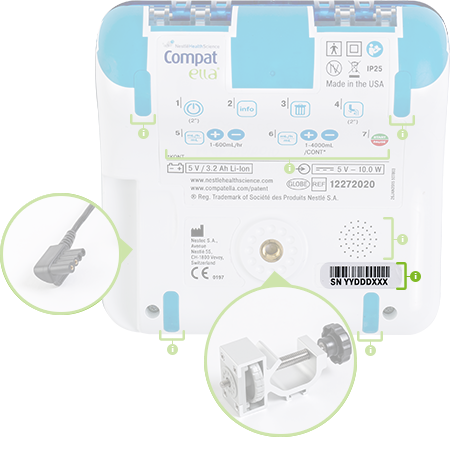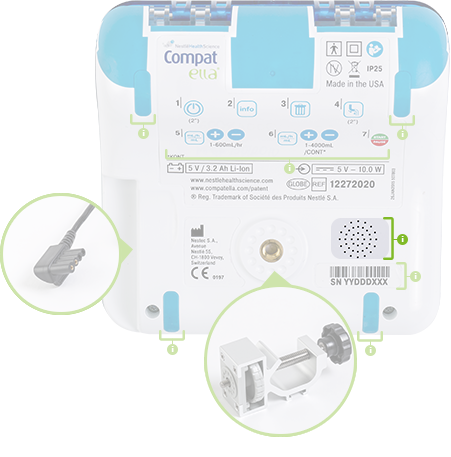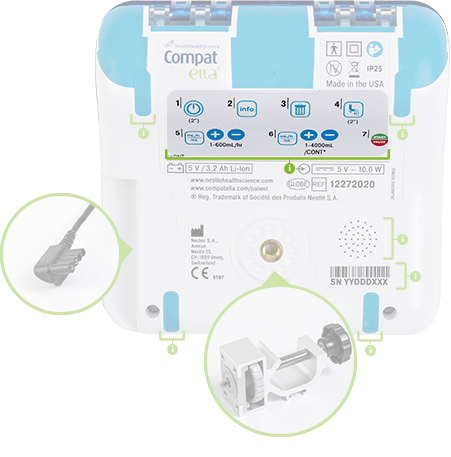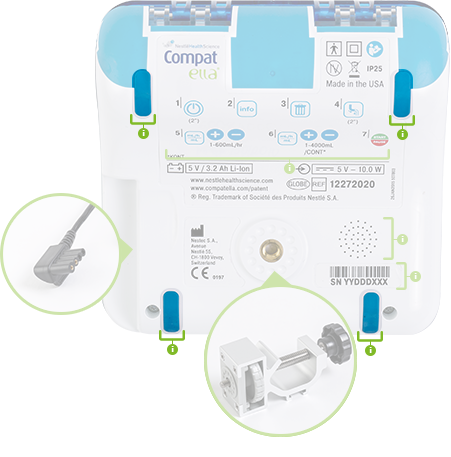 Zone 1
Zone 2
Zone 3
Zone 4
Zone 5
Zone 6
Zone 7
Zone 8
Zone 9
AC Power Connection

Attach the AC power adapter to the pump here.
Pole Clamp Fitting

Attach the pole clamp here.
Serial Number

Use the serial number to identify and track your pumps.
Loud Speaker

Emit tones during pump alarms and programming errors.
Quick Start Guide

Provides a reminder for starting a nutritional feeding program.
Rubber Foot Pads

Reduces vibration and improves adherence when Compat Ella® is used on a table.
Content on this page will only be visible on ipad /computer.